By Mail:
Rachel Cooper Foundation, Inc.
For Pediatric Cardiology
66-15 Thornton Place - Suite 1 N
Rego Park, NY 11374


By E-Mail: Info@RachelCooperFoundation.Org


By Phone: 1-800-299-7613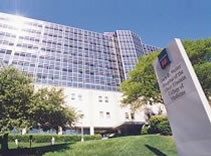 The Rachel Cooper Pediatric Heart Center is located in the Childrenís Hospital at Montefiore (CHAM).

When Rachel Cooper was just two months old, the doctors at Montefiore performed a tracheotomy, which saved her life. It seems appropriate, then, that the Foundation established in her name would affiliate with Montefiore Medical Center.